Trip to Lian to bring Katla and Alfa home!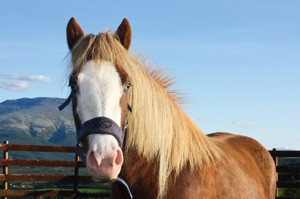 Trip to Lian Horsefarm to bring home our breeding mare, Katla, and Alfa, our three-year old from our own breeding!

We (Per and Camilla) drove up to Tynset Friday the 23 of August in wonderful weather, and arrived at Lian to a stunning mountain view and two beautiful horses that greeted us! Alfa has grown so much, and both her conformation and movements look very good. She is very curious and playful, and quickly became best friends with Per. Alfa looks much like her father, Hróður frá Refsstöðum (tot. 8.39), and it seems so far that Hróður and Álaborg have been a good match. Katla, our Orri-daughter, truely is a "black beauty" and is also very friendly. She is like a mother to young Alfa and watches carefully over her.

After getting to know the horses for a couple of hours, we staid comfortably at Savalen Mountain Hotel and Spa, before heading home the next day. Katla and Alfa were easy to load, and we had a safe trip home to Asker and Torstad Gård. Alfa will stay at Torstad for 3 weeks and start her training with Stefan, before she will head to Sweden and more training with Vignir. Katla will live at Torstad Gård, and hopefully become Camilla's riding horse.

Many thanks to Stein and Margret who have cared so well for our horses, and gave us such a warm welcome at Lian!