World Championship (WC) success for the two Ísar-offspring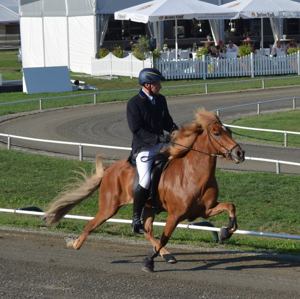 The Swedish Ísar-daughter Djörfung från Solbacka with Vignir Jónasson in the saddle made an outstanding performance at the World Championships in Germany (WC) and won the gold medal!

The also very talented and incredibly handsome Ísar-son Mozart från Sundsberg won the bronze medal at the WC in Berlin, and received 8.75 for his conformation! We have already sent Gloría to Mozart this year, and have high hopes for their offspring next summer.

We wish to give many congratulations to Vignir, the owners of both Djörfung and Mozart, and to our breeding partners at Sundsbergs Islandshästar, Birgitta and Rune Ibert, who are the proud owners of Ísar frá Keldudal! Ísar is undoubtly not only an extraordinary gædingur/five-gait (riding abilities 8.85!), but also a unique stock-improver and breeder!