Kval Avl is collaborating with Sundsbergs Islandshestär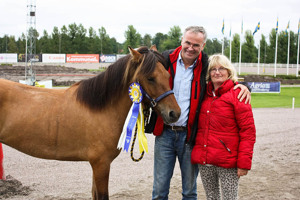 Kval Avl has now entered into a breeding collaboration with Sundsberg Islandshästar in Sweden (Birgitta and Rune Ibert).

We have worked closely with Birgitta and Rune since we started our breeding in 2005, so it is with great joy that this good cooperation is formalized into the breeding collaboration: SundsbergKval. We hope it will result in many wonderful icelandic horses with the qualities that we look for: being good-natured, beautiful and well-proportioned, and having lots of postitve willingness, charisma and riding talent! We look forward to working together even more closely, and to follow the outcome of our joint breeding!